Advertisement
I´ve had the great pleasure to style and photograph Montanas Flutter in the new sunkissed colour Camomile. I just fell in love with this happy colour at first sight. Beautiful Camomile with it's soothing smooth and calm tone that naturally attracts light just like a little sun. Camomile has inspired me to reorganize my photo studio with the gorgeous Flutter for a more personalized and creative studio. I love how Camomile affects both my mood and my creativity into a positive direction while I'm working in my photo studio. I'm working as a photographer where I'm dependent of a good daylight and the colour Camomile makes the light more soft with it's calm tone. Flutter is the perfect solution to store my photo tools, books and props. It's even possible for me to hide all my mess behind the doors which make my studio more minimalistic and inspiring during my work.
Every eight years, Montanas develops a new colour palette. Their latest colour palette was created in collaboration with colour expert Margrethe Odgaard. The new scheme explores how the colourss relate to one another, to our bodies, to other materials, and to their spatial surroundings. Margrethe Odgaard is an award winning designer whose work is driven by a constant exploration and development of colors.
The process of developing a new colour scheme- and by extension , of peering into the future of colours (a fundamental part of the Montana DNA) – has been long, winding, and fascinating road. The process of developing the new colour scheme has been rooted in a body-mind philosophy: the relief that our bodies long to be cared for, to be heard, and to have a space. The colours should, in every way possible, refer to the body and relate to sensory perception and tactility. The names of the colors all refer to the senses and are easy to remember and pronounce examples include Truffle, Pomelo, Chamomile , Oyster, Mushroom and Pine. Their new range of colours counts 30 poetic and complex colours.
All their products are both designed and made in Denmark. Likewise all 42 colours are waterbed lacquer and EU Ecolabel – certified.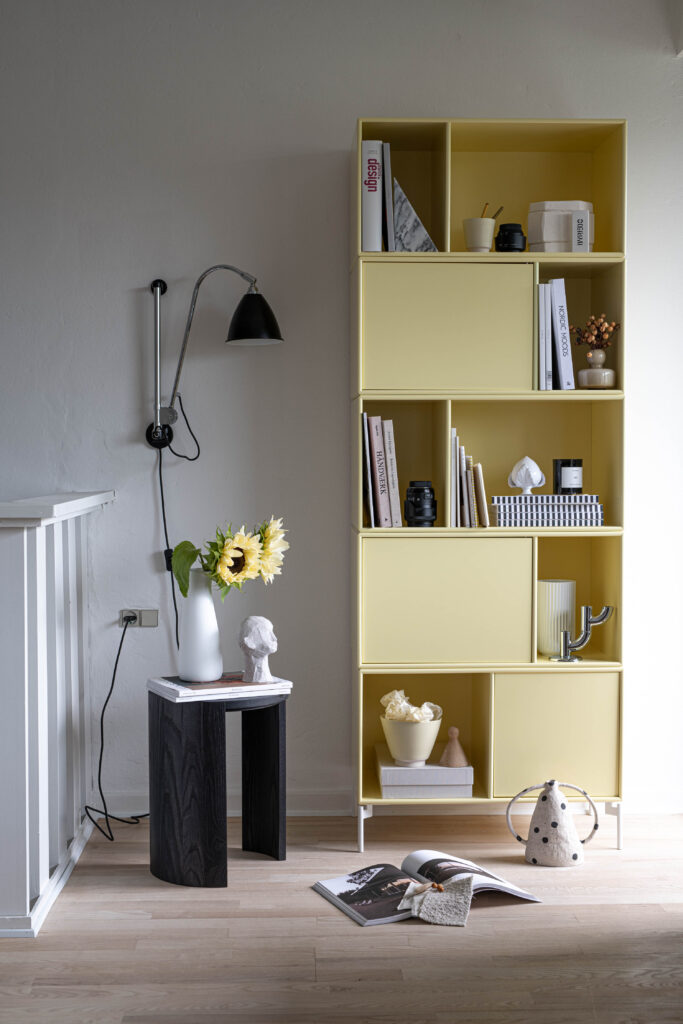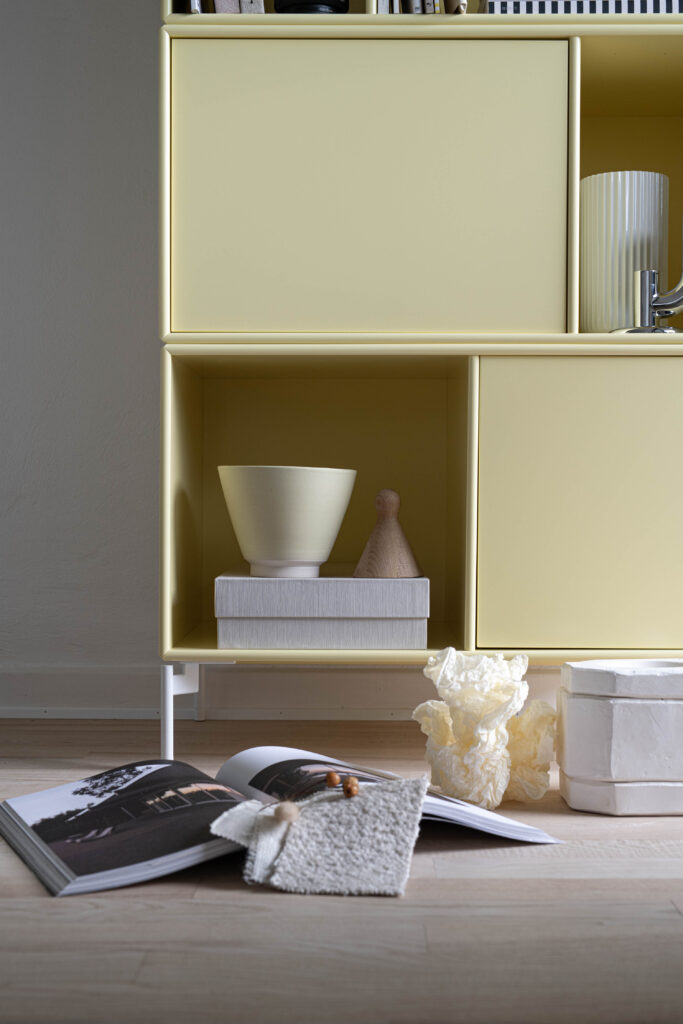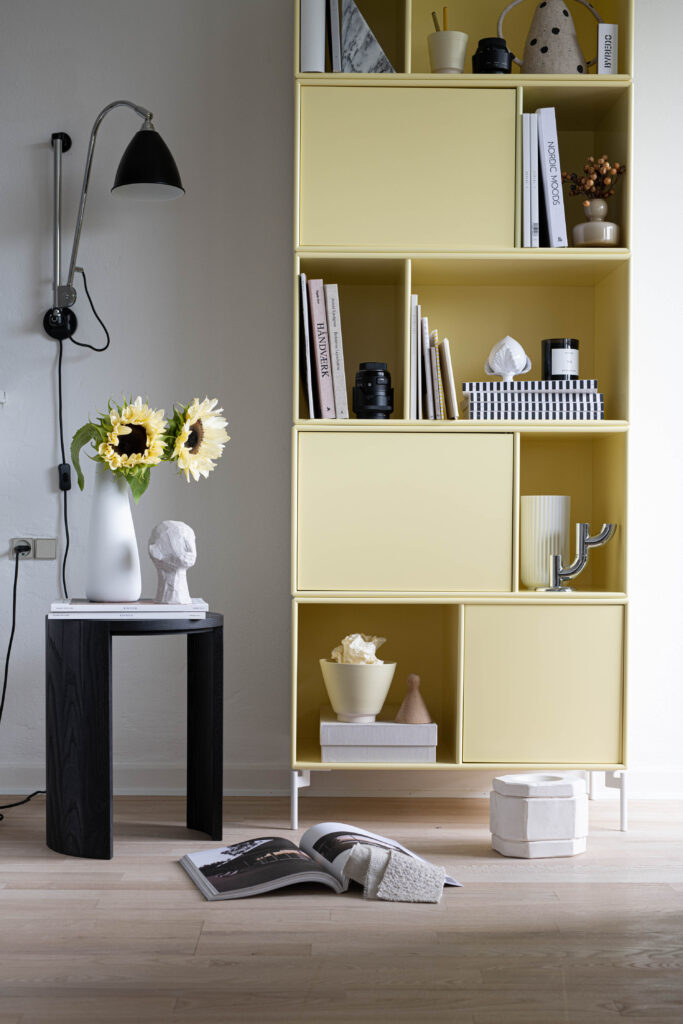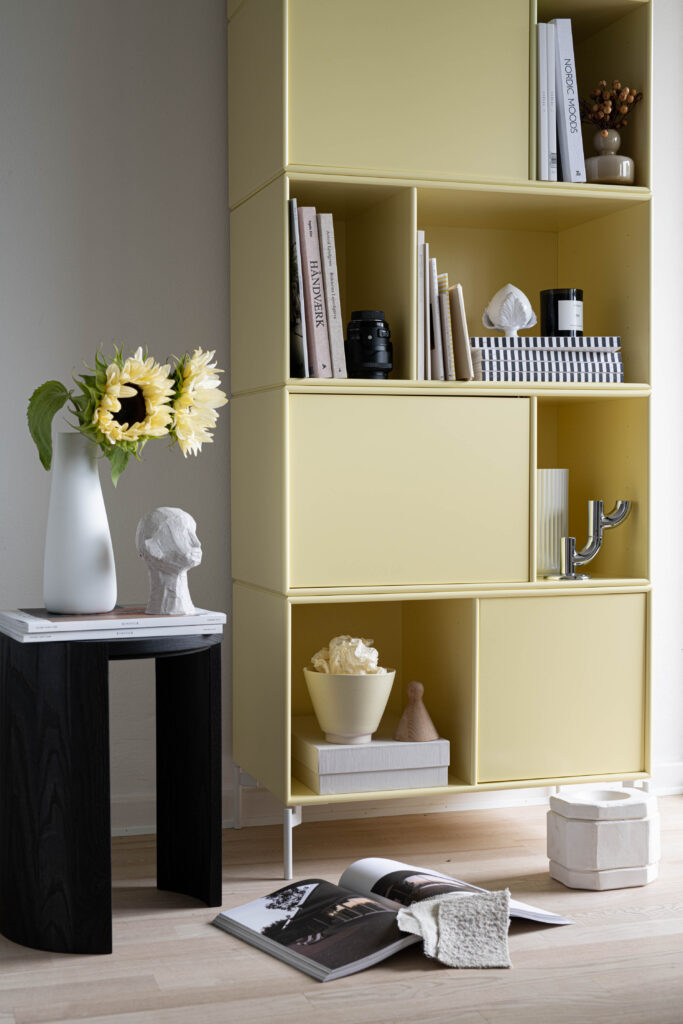 Montana Showroom, Bredgade 76, Copenhagen