Last summer I had the great pleasure to visit and photograph the stunning Santa Clara 1728 in Lisbon. Santa Clara 1728 is located in an enchanting 18th century building, in one of the most romantic Lisbon squares in the old cultural quarter of the city with a beautiful view over the Pantheon and River Tangus.
The hotel has been designed by local architect Manuel Aires Mateus, whose clean, modern interiors are refreshing trimmings to the buidling's ancient walls ; worn, limestone stairs lead to the guest rooms, where coarse lines, pale woods and furnishings by designer Antonio Citterio come together in natural palette boosted by a graceful duck egg blue. Bathrooms are a mixture of pine wood and white tiles, while the huge freestanding tubs and basins are made of pink-hue limestone. I just fell in love with the bathroom immediately.
I got such a warm welcome by the hearty and helpful staff meeting me in the reception. I felt so comfortable and cozy staying at Santa Clara 1728. Just like being home far away from home which is so important top me while I'm traveling.
Downstairs, unwind under the warm glow from David Groppi's beautiful 'Simbiosi' lights enjoying the delicious home-made breakfast, using the freshest market produce, while planning the best to see and explore in Lisbon.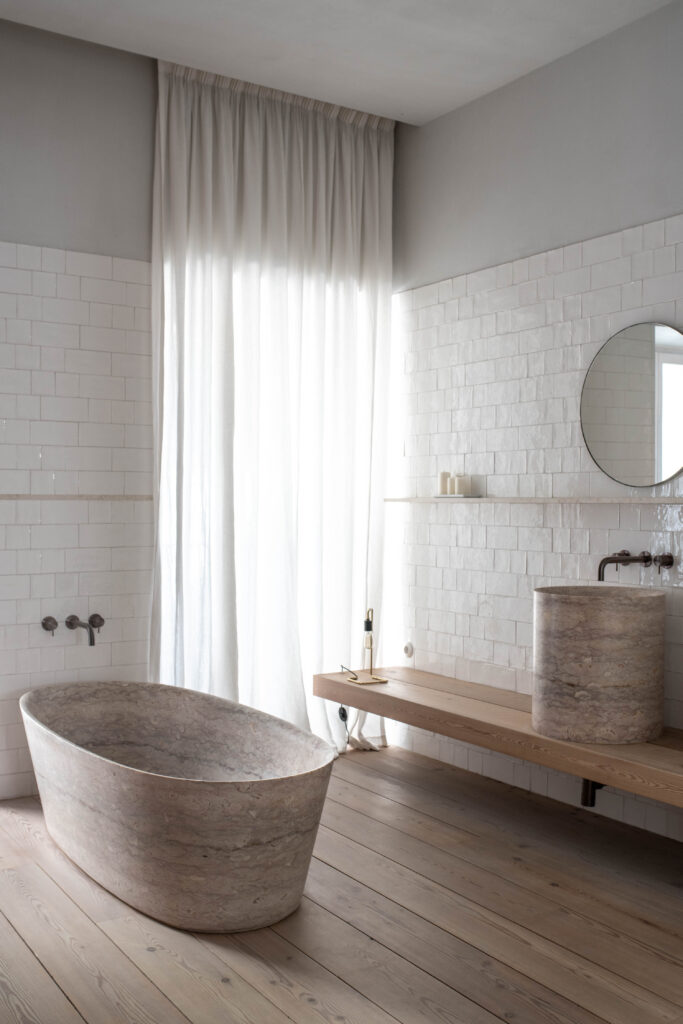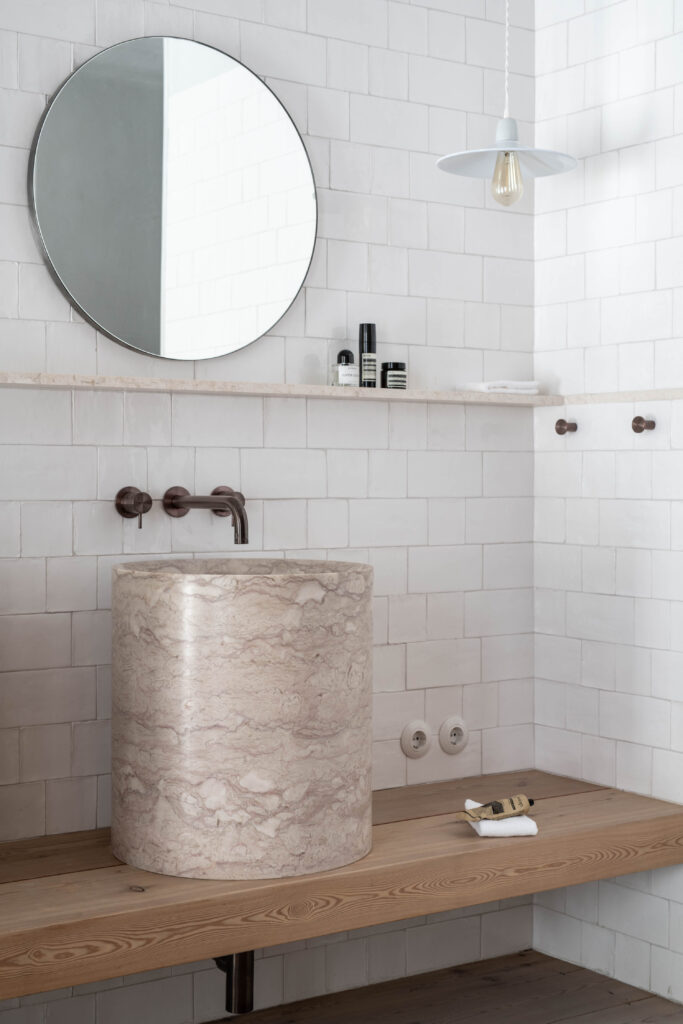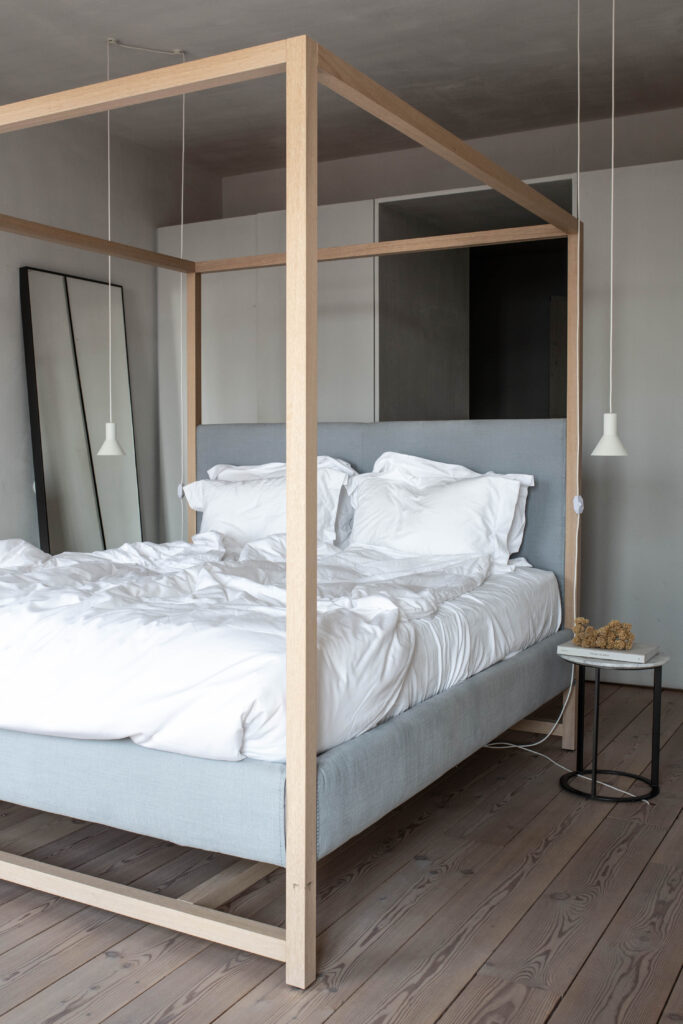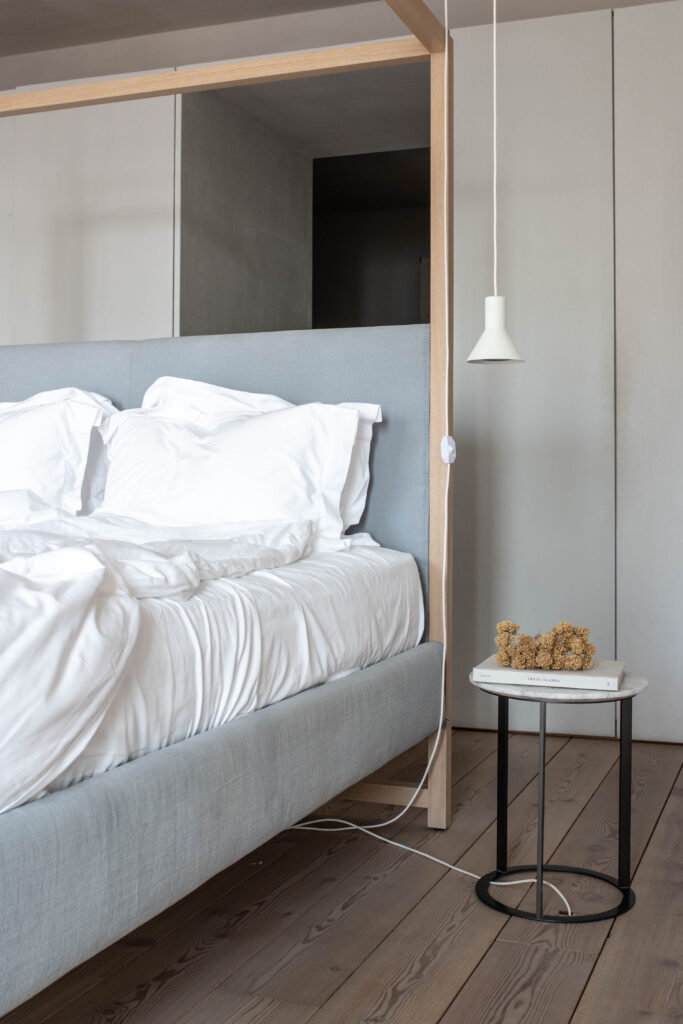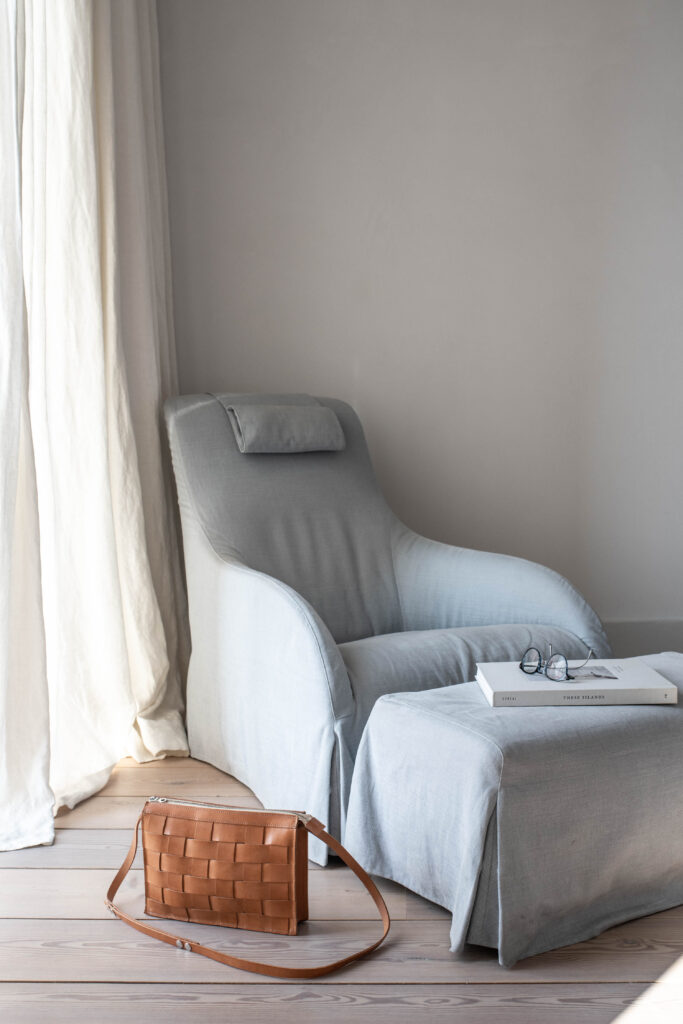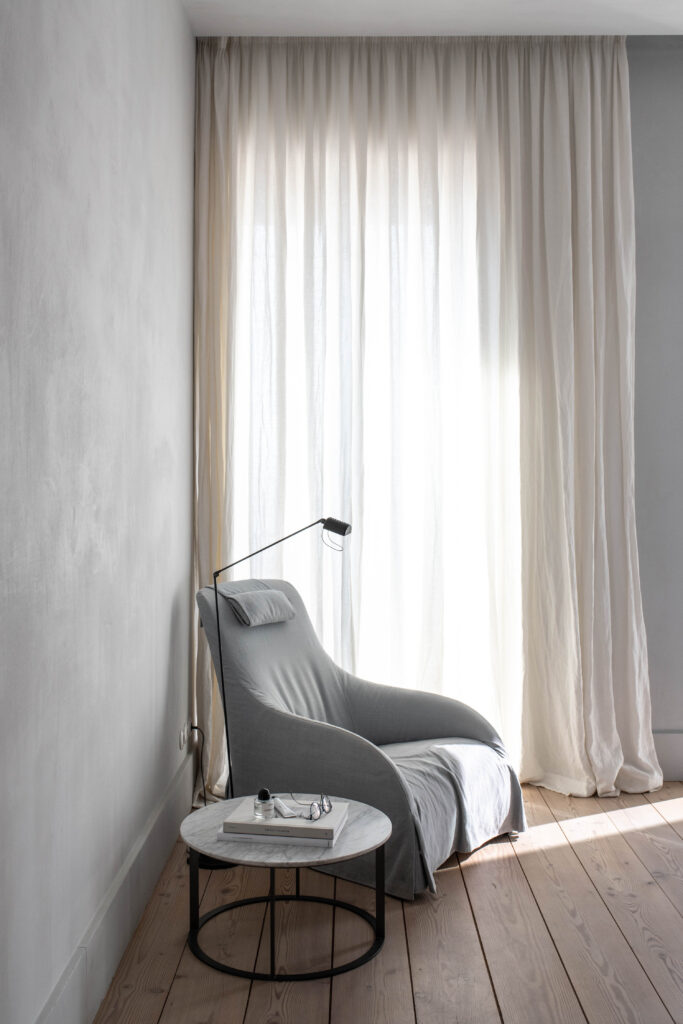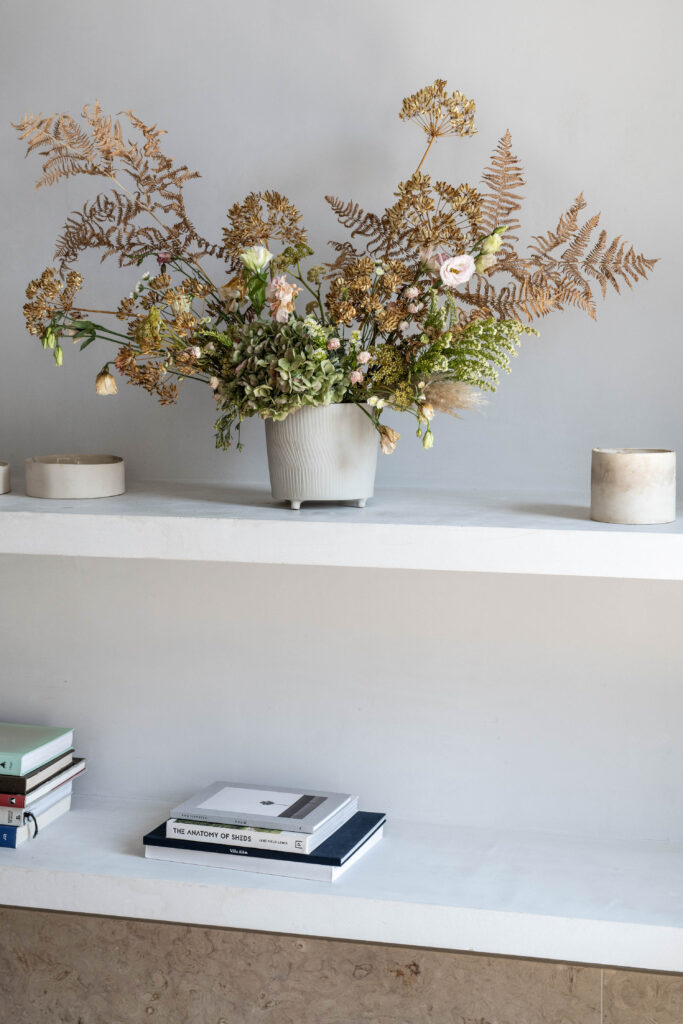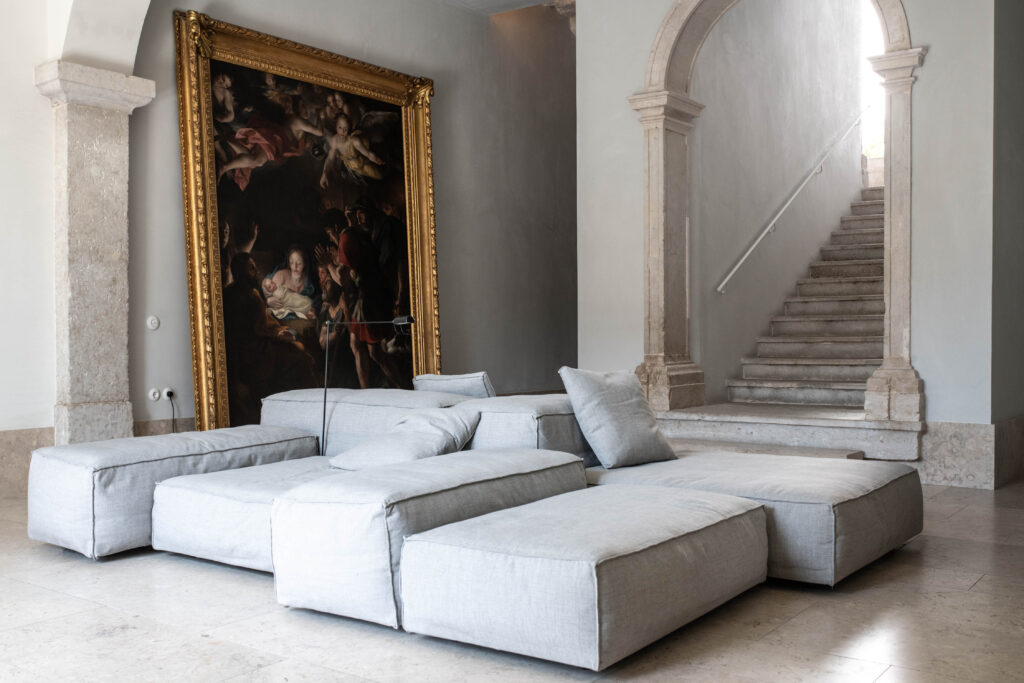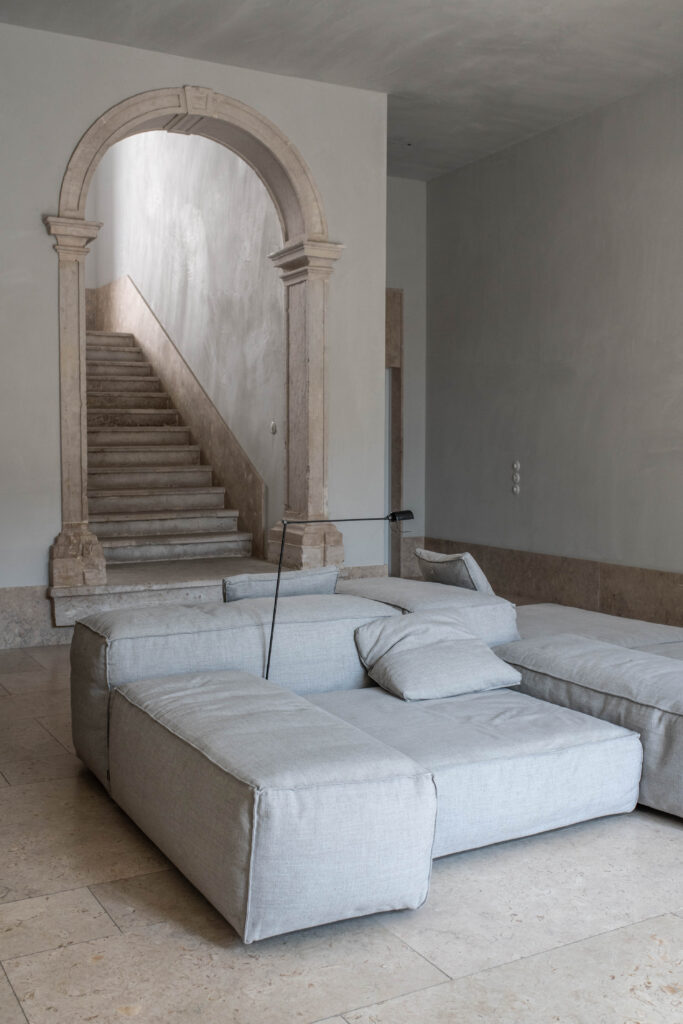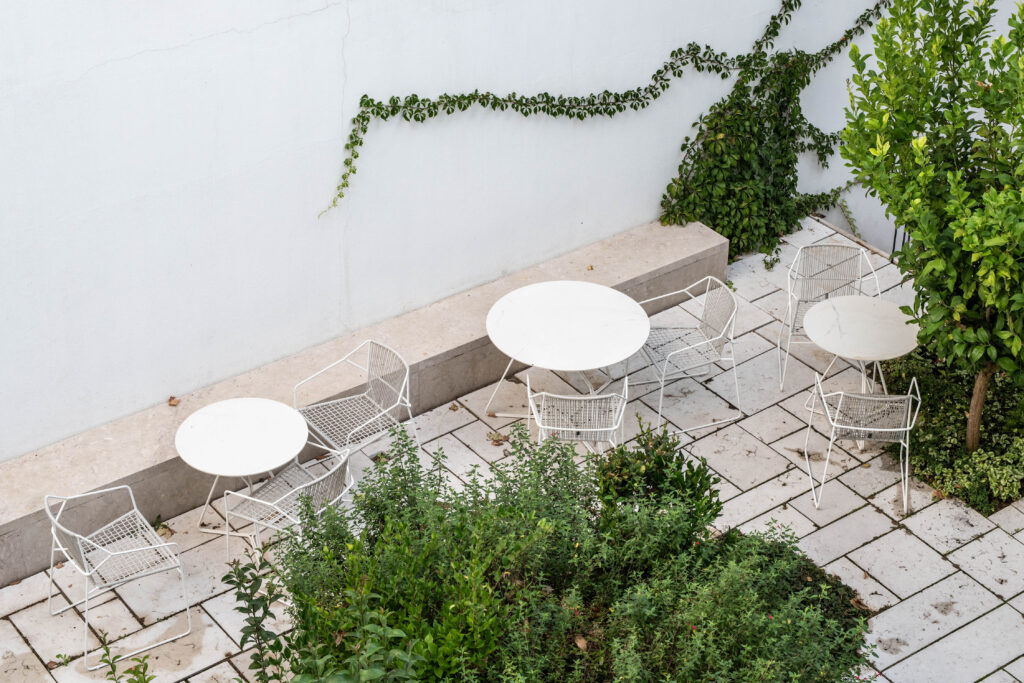 Santa Clara 1728, Campo de Santa Clara 128, RC, 1100-473 Lisboa, Portugal