Advertisement
Jeg har fornylig været heldig at få lov til at style og fototgrafere LE KLINTS THE BOUQUET der blev lanceret i foråret . Da jeg for første gang så denne smukke, unikke og elegante lampe, var min første tanke at den bare ville passe helt perfekt over mit spisebord. Med dens poetiske formsprog der er inspireret af tulipanens naturlige bløde buer hænger den som en smuk organisk blomsterskulptur over mit spisebord. Jeg synes at lampen med sine fem bedårende tulipanhoveder giver en fin kontrast til mit spisebord der er lavet i massivt egetræ. THE BOUQUET har inspireret mig til at dække mit spisebord med keramik i sarte pasteller og lette sommerbuketter. Med sit bløde lys skaber THE BOUQUET de skønneste rammer for en en hyggelig aften sammen med familie og venner.
THE BOUQUET er designet af Sinja Svarrer Damkjær. Lampen blev lanceret første gang i 2007, men er i 2019 kommet i en opdateret udgave. Lampens skærme er smukt foldet i hånden i LE KLINTS produktion i Odense. Ligedes er lampens ledninger fint betrukket med rustikt hørtekstil der skaber et blødt udtryk på lampen. Fletningerne giver på en fin måde mulighed for at arrangere skærmene så man kan kreere buketten af tulipaner, præcis som man ønsker den. Ligeledes kan man justere hvor højt lampen skal placeres over bordet. En anden flot detalje på lampen er holderen på den enkelte skærm der er lavet af egetræ.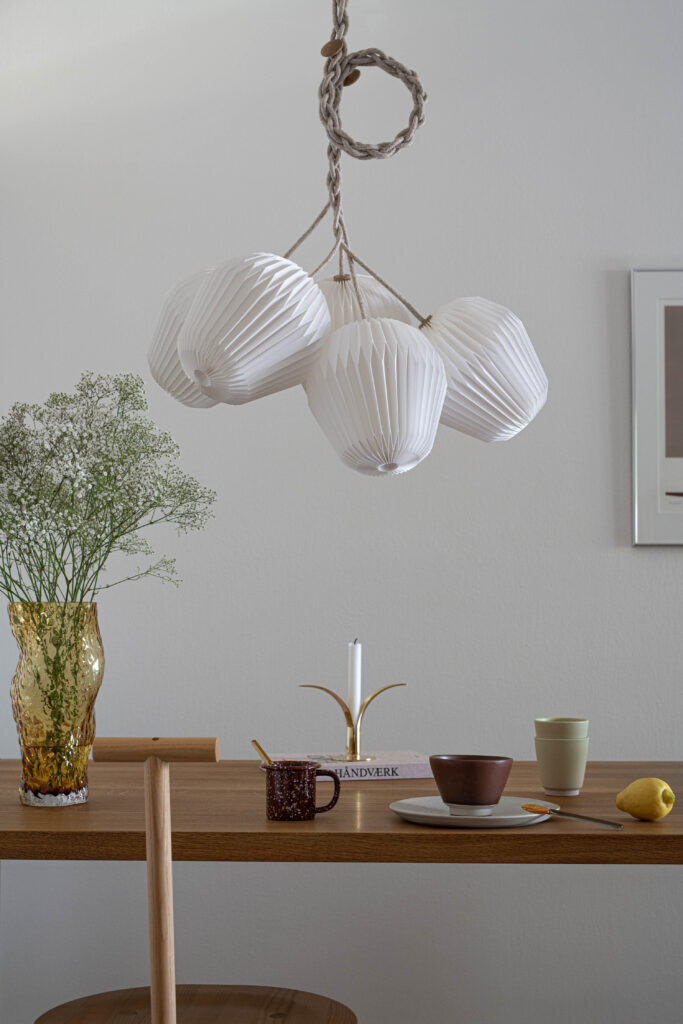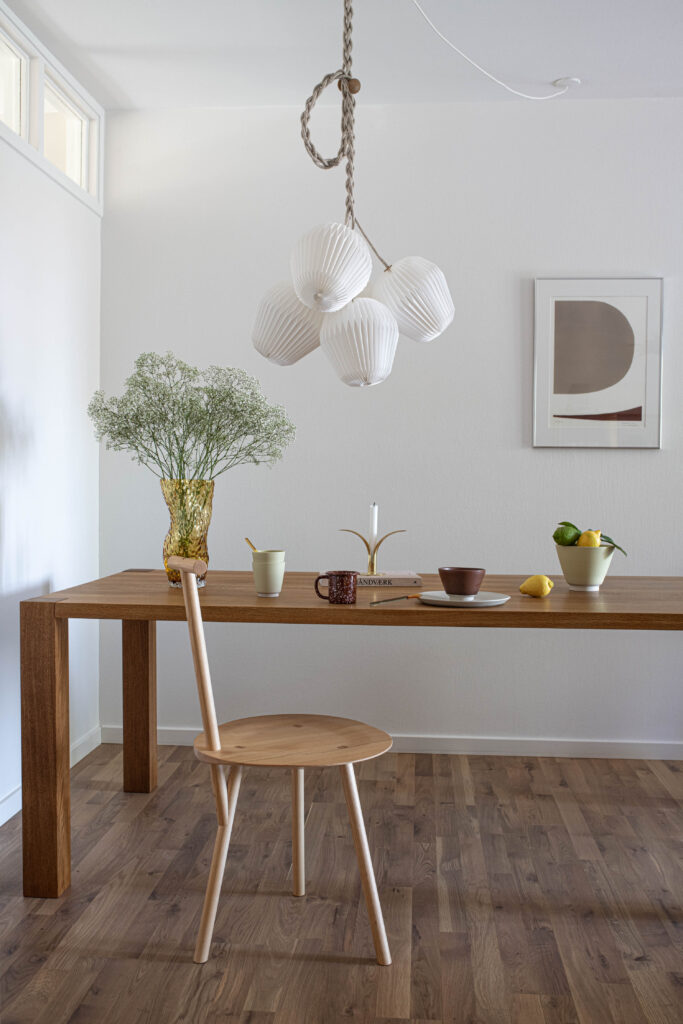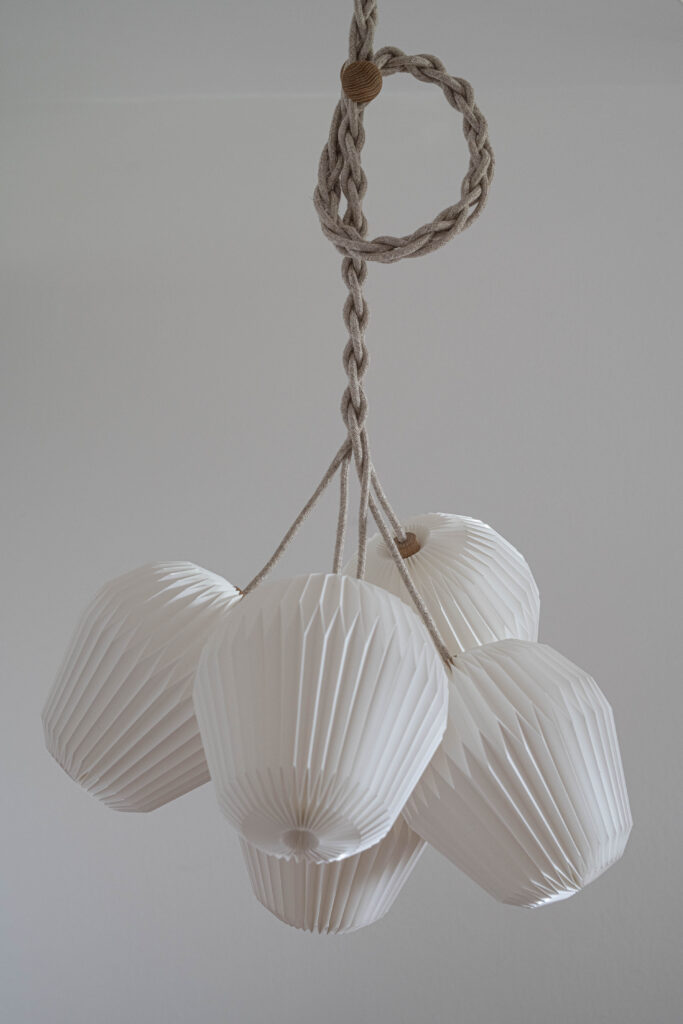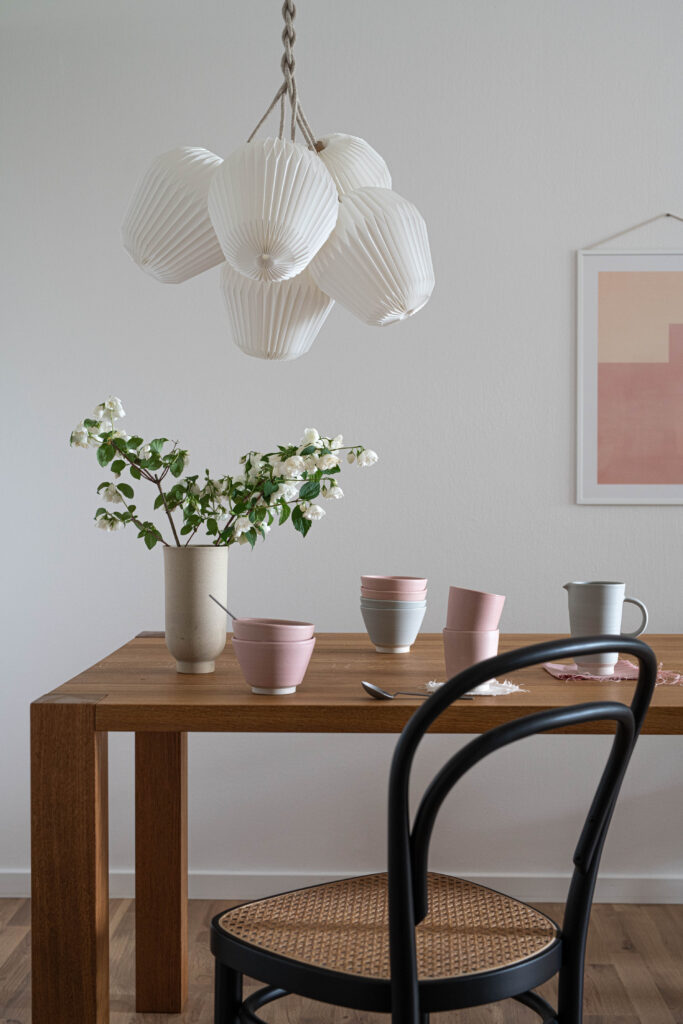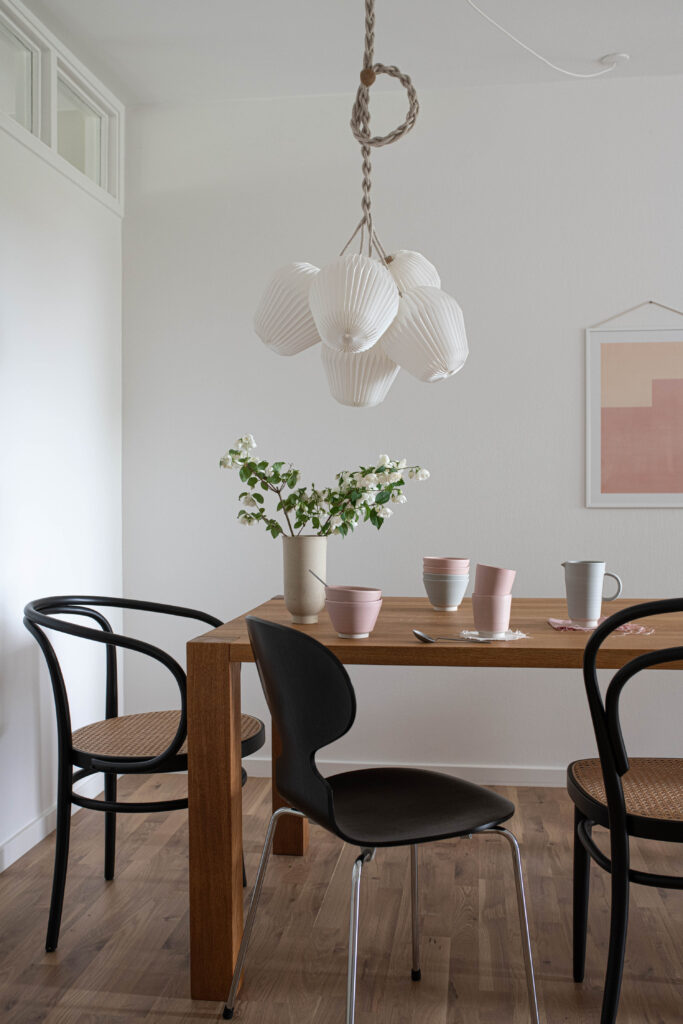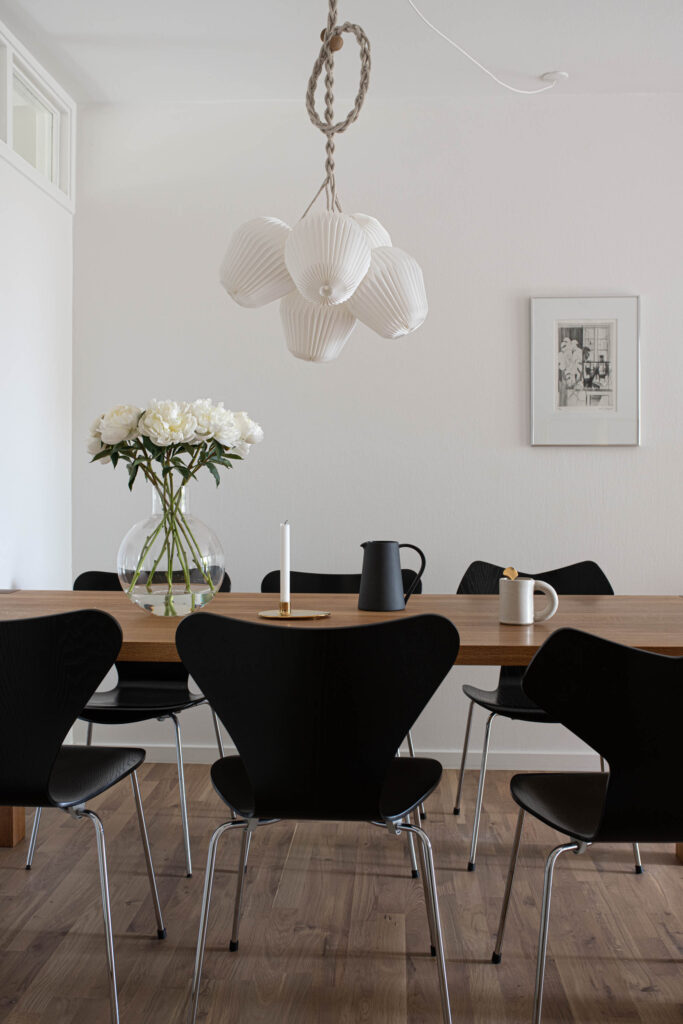 Le Klint, Egestubben 13 – 16, DK – 5270 Odense N.