Advertisement
I really like Le Klint's newly launched hand-folded A Bouquet of Flowers unfolds. It's designed by Sinja Svarrer Damkjær. I love that it's so beautiful, unique, poetic and elegant. It's just like a piece of art and it combines precesion within atmospheric lightning. The Bouquet just makes the perfect fit for cozy evenings spend together with family and friends.
The Bouquet is a symbolic memory of the designer's while watching flower handlers in an Italian market. Sinja became fascinated by how a tulip bundles, where being loosely tied, hanging, the beautiful blossoming flower heads would automatically hang dawnwards, then sway and bend creating a soft curve.
These modern Chandeliers suspend from a braided linen cord that highlights that organic tone of the line. Re-sizes pendant shades in budles of three, five and seven have been increcately pleated into precise pristine pleating, by hand. The pendants suspend from a braided linen cord to enhance the organic tone of the design and emphasize the soft expression of how flower petals unfold in spring time.
The single pendant has all the intricate features of the chandelier, but with a single linen cold that helps you to give a more detailed vision of a single flower, either growing up from the ground or before the long flower slem is placed into a slender vase.
The lamp-shades features a small oak detail on the top of each shade where the wires goes up into a braide. The wires, coated with a natural rustic linen texture has been hand braided by pleating technicans at LE KLINT. The branding feature helps with a re-arrangin the lampshades to get a desired bouquet effect that suite your environment.
The wooden cord adjuster allows you to adjust the braided cold into three simple moves. Simple uncsrew, loop the braid the attach adjuster. It's that simple! You get a designer detail and light at your desired height.
The entrepreneur Tage Klint established LE KLINT in 1943 but the but the story of the company dates back another 40 years when Tage Klints father, the architect P.V. Jensen-Klint created a hand-pleated lampshades folded to fit a paraffin lamp he had designed himself. The shade was refinded over the years until Tage Klint turned it into a business in 1943, adding a new desicive detail to the lamp shade into a shape into an elestic collar and named the company after his daugther, Le .
Since then several others of the Klint's family now worldfamous family members, amongst those Kaare Klint, designed lamps for the company using the special pleating technique that to this day still is a unique craft that only a handful LE KLINT employees Master to perfection.
The LE KLINT collection can now be found in more than 40 countries.
Visit the company www.leklint.com for more informations about the company.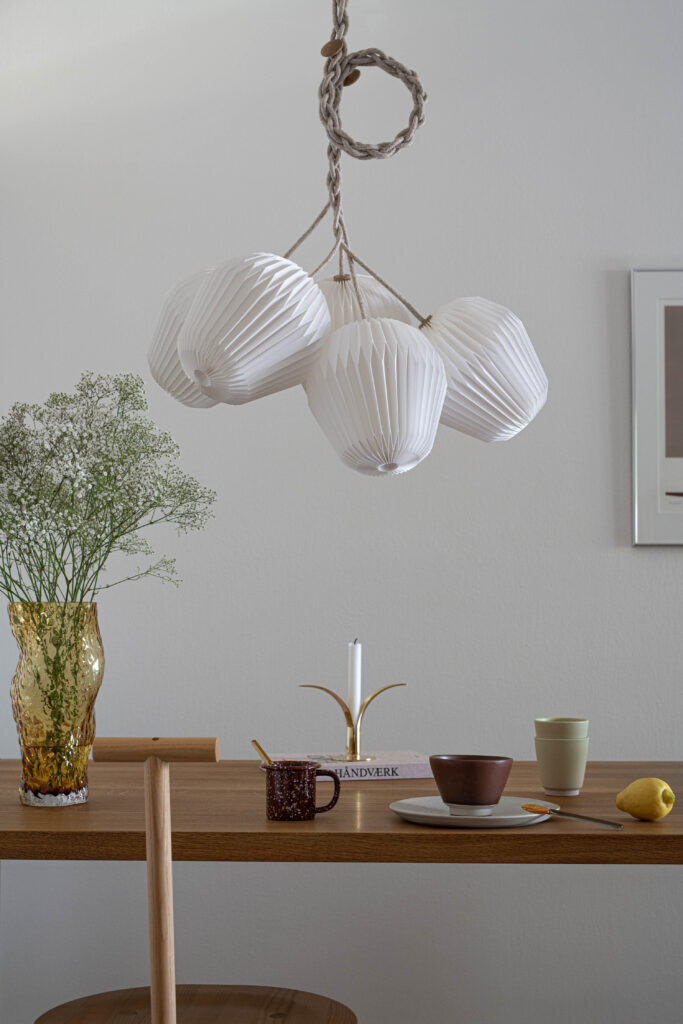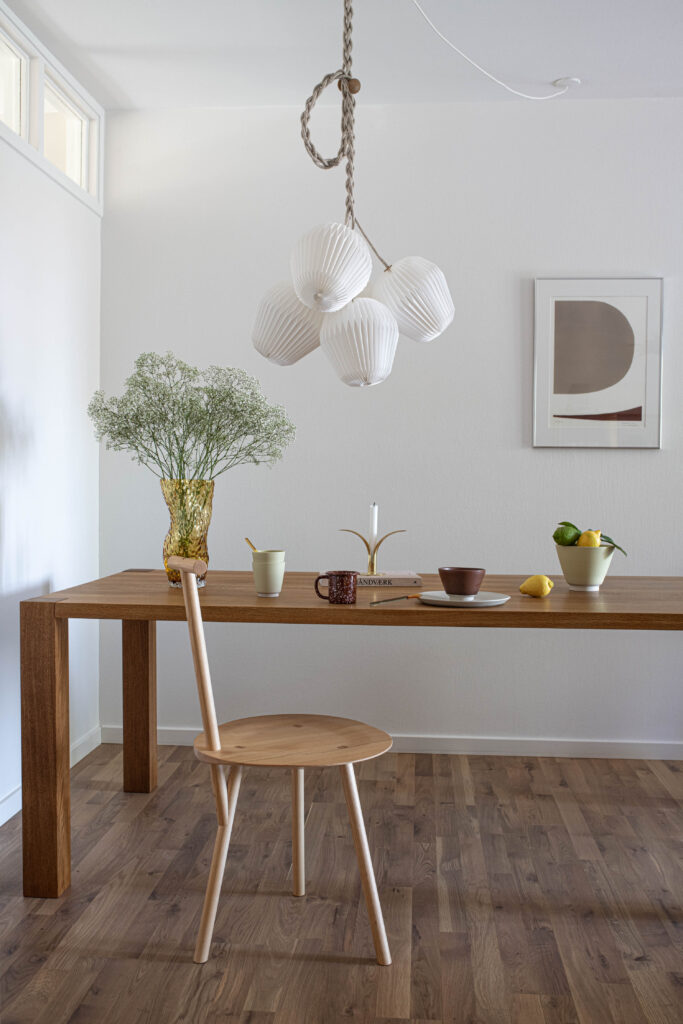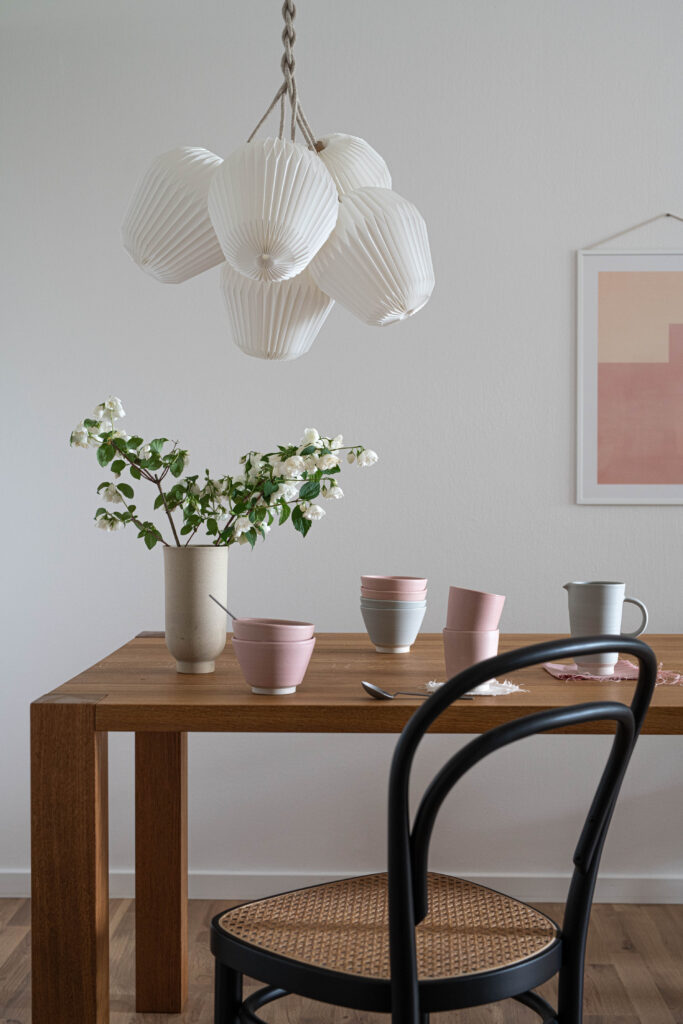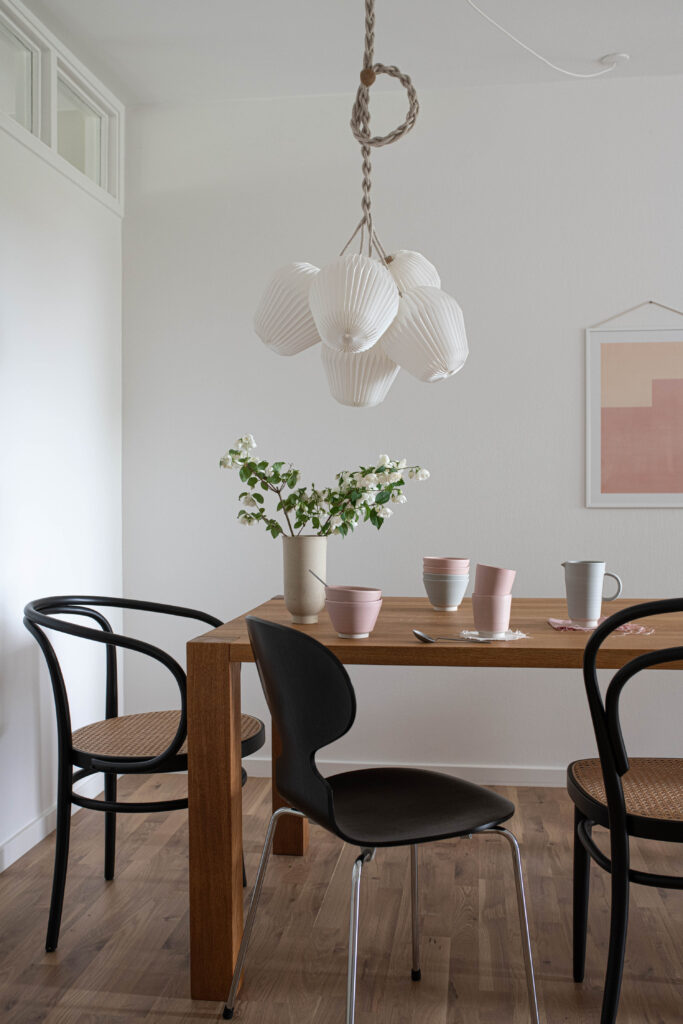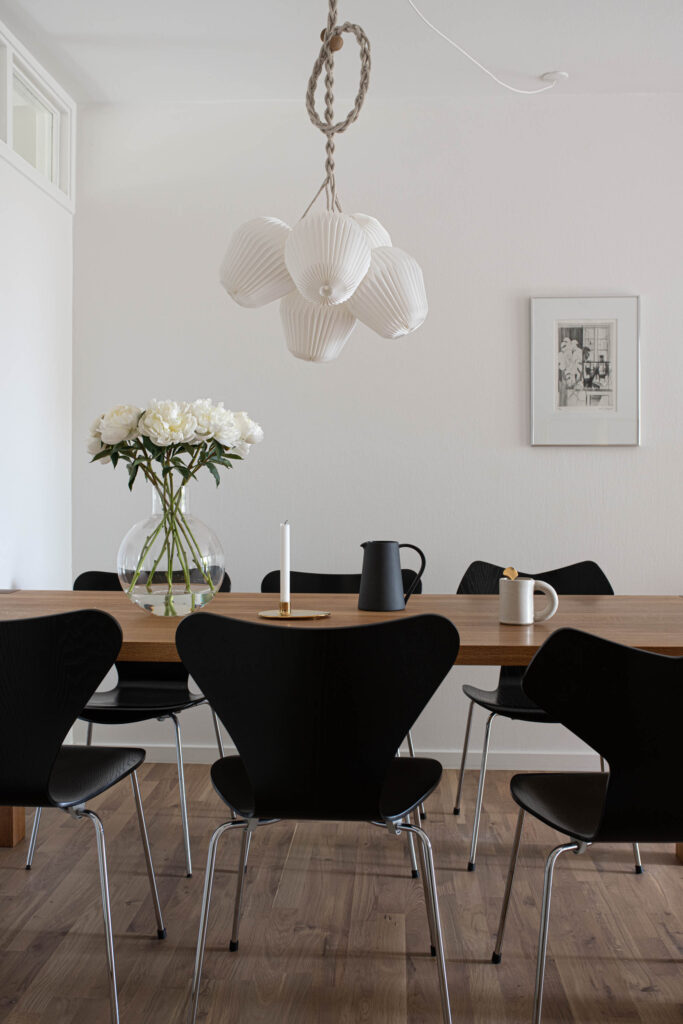 PLe Klint, Egestubben 13 – 16, DK – 5270 Odense N.